Production
·
One of Us - Paris
·
Hybrid Remote
VFX Production Manager
One of Us is a London and Paris based studio that hires great people from a wide variety of backgrounds, making us better at what we do! Be part of a studio that celebrates visual storytelling.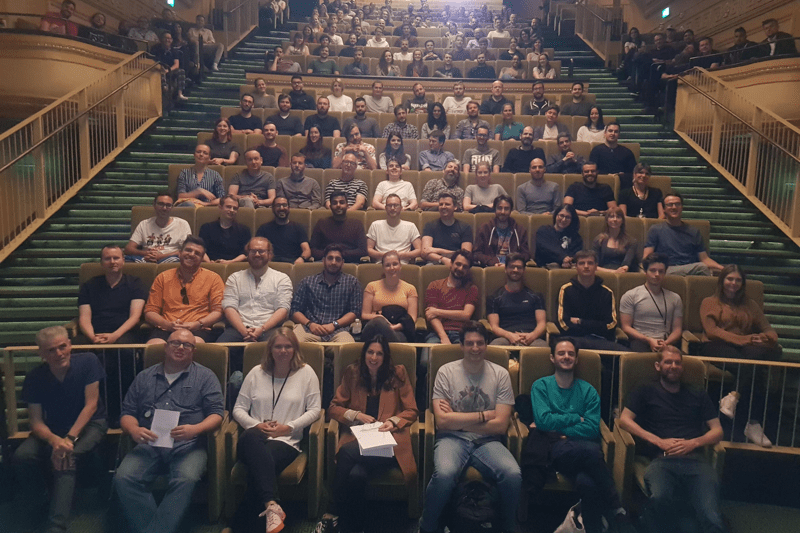 At One of Us, VFX Production Managers are central to VFX project management. They liaise with all aspects of production and post-production: Director, Editor, external VFX Supervisor and Producer, internal Producers and Supervisors, as well as artists. Working closely with and on behalf of the internal VFX Producer, they strategise and implement tasks and targets, crucial to the delivery of the project on time and on budget.
Responsibilities:
Working with the Producer, Leads and Supervisors to create, implement and run the schedule, track and manage the workflow through the departments and meet internal and external deadlines
Overseeing Coordinators and ensuring the good organisation of dailies, rounds and meetings and the taking of notes and follow up of information
Ensuring the production database is kept updated daily with notes and critical information
Communicating information quickly and succinctly to the crew and other departments in person and not simply via e-mail
Communicating changes to client sessions, dailies or meetings either directly or through the Coordinators
Keeping communication flowing from the Supervisor to the Leads, crew or other departments
Anticipating and communicating issues to the Producer and Supervisor in order to resolve problems quickly
Maintaining an accurate summary of the project's progress based on the previous day's artists work
Taking responsibility for knowing the details of the schedule and advising the Coordinators accordingly
Overseeing the execution of client deliveries for all temps and finals
Managing edits alongside the Editorial department
Managing resources and communicate coherently with other support departments
Helping to maintain a positive, upbeat and professional production office
Being pro-active and solution-orientated
Other ad hoc duties as may reasonably be required
What we are looking for:
Previous experience at Senior VFX Coordinator or Production Manager level
Highly organised with first-class time/project management skills
Excellent written and verbal communication skills
The proven ability to prioritise conflicting tasks
The ability to remain calm and confident in a fast-paced environment
The ability to work within a team towards a common goal
An in-depth understanding of live-action and CG based VFX workflows
An in-depth understanding of common file formats and resolutions
Knowledge of production database tools e.g. Shotgun
A good knowledge of MS Office packages
Previous scheduling experience
Basic Linux skills
Basic Avid/editorial knowledge
Lateral thinking skills
All roles, including hybrid/remote opportunities, at One of Us require candidates to reside in the UK or France, depending on the location of the role, or must be willing to relocate for the duration of the contract. All candidates must disclose if they have an existing Right to Work in the relevant country, or would require sponsorship support, i.e. Visa.
These positions are open for short-term contracts with potential extension to open-ended contracts. Successful candidates requiring a Visa to work in France will be informed of the necessary application process.

Ces postes sont ouverts aux contrats CDD avec extension potentielle à des contrats CDI. Les candidats retenus qui nécessiteraient un visa pour travailler sur le sol français recevront les détails nécessaires sur les démarches à suivre.
Veuillez noter que l'entretien se déroulera en anglais. 

We Accept YOU 
We hire great people from a wide variety of backgrounds, not just because it's the right thing to do, but because it makes us stronger, more creative and ultimately better at what we do. Being respectful and kind to people irrespective of race, colour, age, national origin, religion, sexual orientation, gender identity and/or expression or disability is what we expect of everyone who works for One of Us.  If you feel the same, come and join us.

One of Us as a force for good! 
We care about our staff, clients, the community we work in and the world we live in. We want to have a positive impact for all of our stakeholders. This commitment means we have begun our journey to becoming a certified B Corp and not only make beautiful pictures, but to create a fairer, more sustainable future. Stay tuned for updates on our journey!
Department

Production

Locations

One of Us - Paris

Remote status

Hybrid Remote
Production
·
One of Us - Paris
·
Hybrid Remote
VFX Production Manager
One of Us is a London and Paris based studio that hires great people from a wide variety of backgrounds, making us better at what we do! Be part of a studio that celebrates visual storytelling.
Loading application form
Already working at One of Us?
Let's recruit together and find your next colleague.